TheAspinallFoundation
Regular price
Sale price
£15.00
Unit price
per
Sale
Sold out
The black rhino, a highly recognisable species of the African plains, is, sadly, critically endangered.
Black rhinos are the rarer of the two rhino species in Africa, where estimates suggest just over 3,000 remain in the wild.
Targeted for their horns, poaching for the illegal wildlife trade is the most prominent threat to black rhinos, with around 95% of rhino horn sourced from Africa being traded illegally in Southeast Asia. Rhino horn has a history of being used in Chinese medicine, however there is no evidence to suggest any health benefit. 
Your adoption helps rhinos in the wild.
The Aspinall Foundation works with partner parks animals parks to release captive-born rhinos back to the wild. We also work closely with partners to rescue and protect at-risk rhinos in Southern Africa. 
To date, The Aspinall Foundation have transferred eight black rhinos from European collections to protected areas in Africa - five to Tanzania and three to South Africa where they can roam free. These rhinos have gone on to breed very successfully and their descendants are now repopulating areas in the wild, helping to support the survival of the species. We have now seen 25 wild births to released black rhinos, with a total of over 60 descendants. 
Rhinos in Kent
Our partner parks, Howletts Wild Animal Park and Port Lympne Reserve, are home to some stunning rhinos. Howletts Wild Animal Park is home to black rhinos, whereas Port Lympne Reserve houses black, white and Indian rhinos. See them for free with your adoption (except Bronze).
Adopt a black rhino with The Aspinall Foundation and help to protect  endangered species. 
Fun Facts about RHINOS
Black rhinos can whistle, squeak, roar, and snort.
At birth, calves can weigh around 30-45 kg, and can usually stand within the first few hours after being born.
Rhinos have poor eyesight, and cannot easily detect an observer standing more than 30 metres away. They do however have an excellent sense of smell and hearing.
Their front feet are bigger than the back feet.
Black rhino can move extremely fast and have been recorded at highs of 55 km/h. They can change direction surprisingly quickly and can run right through scrub and bushes.
Red and yellow-billed ox-peckers are often seen with rhino and benefit them by removing ticks and clearing parasites from any open wounds, and also by raising the alarm if there is any danger approaching.
Share
View full details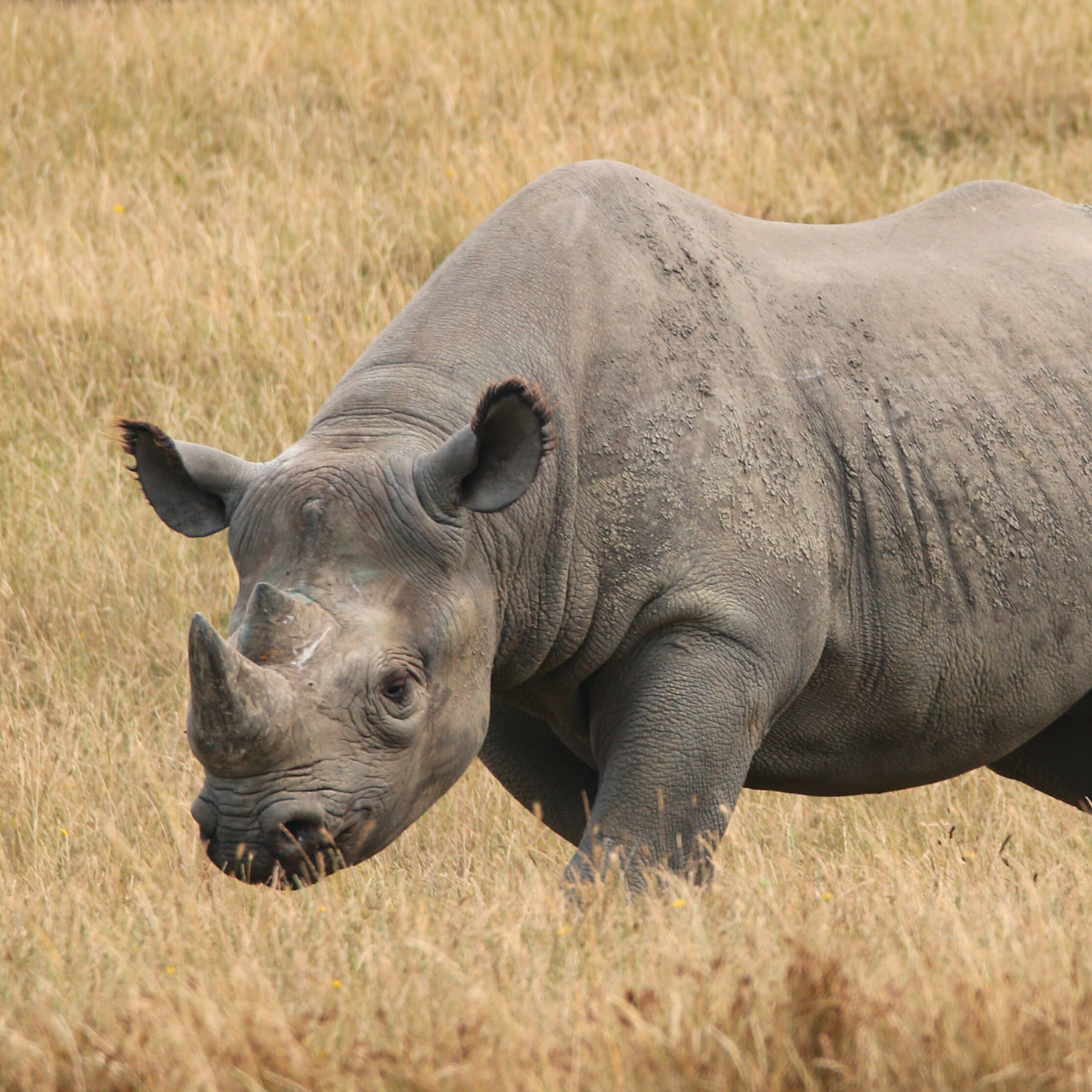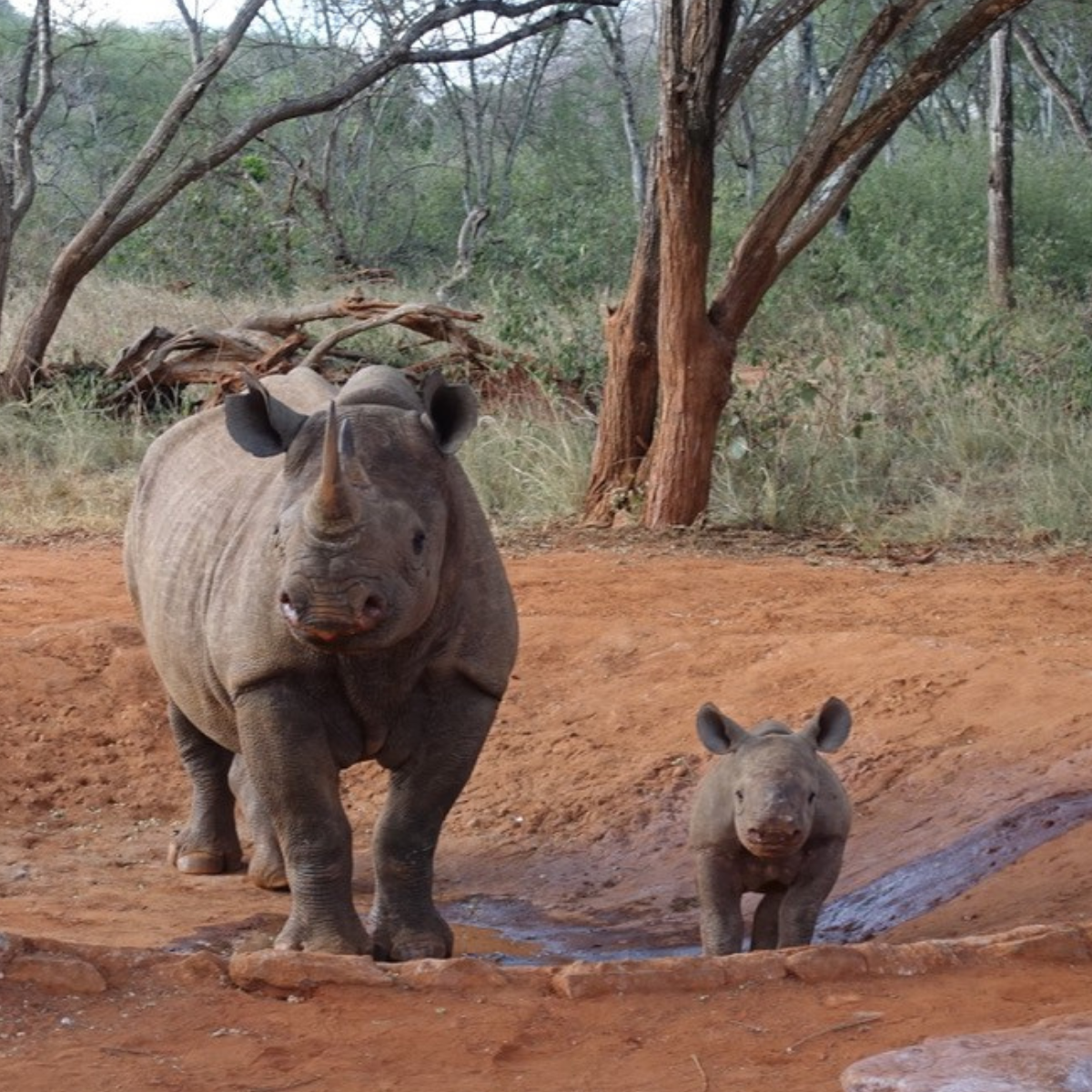 Adoption levels
Bronze (Digital only)

Select a Bronze Level adoption with The Aspinall Foundation and you will receive:

Adoption certificate
Photocard
Fact sheet
Wildcry magazine twice a year

Price: £15
Silver (Digital or physical)

Select a Silver Level adoption with The Aspinall Foundation and you will receive:

Soft toy
Personalised adoption
certificate
Photocard
Fact sheet
Wildcry magazine twice a year with one free ticket to our partner parks in the UK

Price: £36
Gold (Digital or physical)

Select a Gold Level adoption with The Aspinall Foundation and you will receive:

Soft toy
Personalised adoption
certificate
Photocard
Fact sheet
Wildcry magazine twice a year with two free park tickets to visit our partner parks in the UK

Price: £60
Platinum

Select a Platinum Level adoption with The Aspinall Foundation and you will receive:

Soft toy
Personalised adoption
certificate
Photocard
Fact sheet
Wildcry magazine twice a year with three free park tickets to visit our partner parks in the UK

Price: £120